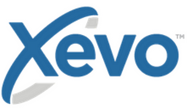 When Seattle-based Xevo needed highly-accurate and reliable geospatial data for the company's in-car software platform, MapQuest for Business fit the bill. The company's Journeyware system is embedded into millions of passenger vehicles manufactured by several of the world's largest carmakers, including Toyota and Lexus.
Objectives:

Receive consistent and accurate geocode data for Xevo's Journeyware in-dash infotainment system.
Initially power five different apps in Journeyware with latitude and longitude data, expanding to more apps over time.
Maintain the absolute highest quality user experience expected by world-class auto manufacturers.
Improving Driver Safety and Experience
According to a recent study, 80 percent of new vehicles will be connected to digital services by the year 2020*. Founded in 2000, Xevo is a leading supplier of a software platform called Journeyware that combines location and other in-car data with cloud-based analytics and machine learning to improve safety, performance and overall driver experience in millions of vehicles worldwide.
In addition to leading entertainment applications, Journeyware includes location-enabled applications for weather and dining, such as Yelp. Xevo depends on reliable and accurate geospatial data to make Yelp and other location-specific applications in Journeyware work for millions of motorists using the company's software platform.
Hitting a Roadblock with Open Source Geospatial Data
To power the location-specific applications in Journeyware, Xevo initially tried using open source geospatial data but quickly discovered shortcomings with data consistency and accuracy. "As a Tier 1 supplier to the world's largest automotive manufacturers, the quality of the user experience with our products is absolutely critical," said Chief Marketing Officer for Xevo, Brian Woods. "So we expect nothing less from our technology partners as well. In the case of geospatial data, that means the absolute highest levels of consistency and accuracy of the location information that's integrated into our platform." According to Xevo Relationship Manager, Terry Zajic, "Open source location data has its place in the software development world, but we tried it and it just didn't meet our requirements in this case."
"MapQuest has been the right partner for us in helping to make our product better and more accurate, providing our customers with a better overall experience."

-- Xevo's Chief Marketing Officer, Woods
Xevo Turns to MapQuest for Business
In mid-2016, Xevo reached a crossroads with open-source geospatial data, and turned to MapQuest as the company's new geospatial service provider for accurate geocoding within Journeyware. "It's been a terrific partnership," said Woods. "MapQuest has been the right partner for us in helping to make our product better and more accurate, providing our customers with a better overall experience."
Zajic agrees with Woods. "Our customers expect us and all of our partners to be on top of their game. MapQuest filled that need for us with top-notch geospatial services. The data has been rock solid and has worked to our great satisfaction."
Xevo has been equally impressed with MapQuest's customer service. "MapQuest's responsiveness and ease of integration have been outstanding," said Zajic. "They helped us integrate their Geocoding API, and it's worked exactly as documented. We've had great success in working with MapQuest."
*Source: Pierre Audoin Consultants (PAC) supported by BearingPoint